Waterman Engineers Australia – Sustainability Combined with Excellence
Waterman Engineers Australia
Waterman Engineers Australia has been a pioneer in the field of offering turnkey projects for decades in water treatment plants, Zero Liquid Discharge system (ZLD System), Effluent Recycling, and waste Incinerator systems. We have ventured into the pharmaceutical sector, refineries, mining, chemicals and dye, beverages, fruit juices, and the energy drink industry with expertise. Right from the designing to the commissioning of drinking water plants, a complete concept solution has been offered by Waterman Engineers Australia.
The desired water quality in drinking water solutions is the forte for this esteemed organization while it also offers services like water filtration systems, water for dialysis treatment, Pharma, and process water for diverse industries. Additionally, the solid-liquid waste management through the incinerator and the multi-effect evaporator projects are successfully undertaken. Quality is the prime focus and adaptability is what is offered by us where all our premium projects are concerned.
Waterman Engineers Australia as one of the leading Multi effect evaporator manufacturers uses the most innovative of technologies and state-of-the-art infrastructure and has earned a name in designing the most effective water treatment for every application. Bringing more value to water and offering turnkey projects as ambassadors have been our efforts toward society. With each passing day and year, we rise to the challenge to meet the ever-growing environmental requirement with all kinds of intelligent technical progress.
Our customer-specific application builds on our core competencies and a successful track record over the decades. Reliability, accountability, and transparency have been our pillars of strength and the same is witnessed in our interactions with partners. Innovative and cutting-edge technology with versatility and personalized service has been at the heart of any project that is undertaken. We also prioritize research to keep our solutions ahead of time and on the front line.
The product line offered is worth taking a look at-
RO Plants– The Reverse Osmosis manufacturing plant is a system where water is purified and desalinated by passing it through a membrane. RO plant provides many benefits including removing impurities from water efficiently and cost-effectively to improve its odour, appearance, and taste.
Water Filtration Plants– Water filtration plants successfully remove dust, rust fungus, and other chemical impurities from the water to make it fit for consumption.  It is a high concentrate recycling with a good rejection rate.
Pharma Grade Water Plants– Pharma grade water requires stringent standards to be met as it is the most important solvent. Different grades of pharma water are required to suit different purposes like potable, purified, highly purified water, and water for injection. Waterman Engineers Australia excels at pharma-grade water plants with the best technology.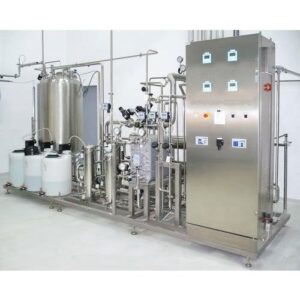 Zero Liquid Discharge System (ZLD System)- This treatment process is capable of removing all the liquid waste from the system and is an advanced treatment that can ensure a harmonious future ecologically.  Wastewater management is effectively done through this process.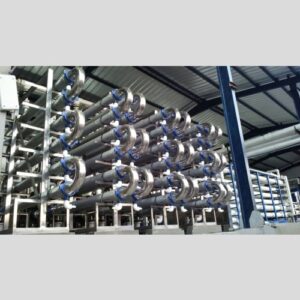 Waste Incinerator Systems-The waste incinerator systems are particularly useful when there is a heterogeneous waste to be treated. It can treat plastic by gasification and pyrolysis and destroys organic contents in waste material.  This treatment is useful in reducing solid waste majorly and can well control sea and land pollution.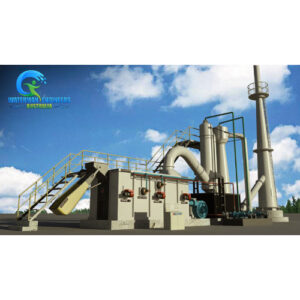 Mineral Water Plants and Bottling– The automated monitoring and logistic system helps in treating water that comes from underground for bottling as well as the Pharma water that requires a lot of precision in processing with  mineral water plants an bottling.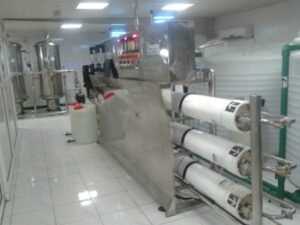 Water Softening Plants– The concentration of calcium and magnesium is higher in hard water and does not foam well and produces scum. The filter device in water softening plants (water softener) can convert hard water to soft water.
Energy Drink Manufacturing Machine and Vitamin Water Projects- The energy drinks include a variety of carbonated water, fruit and vegetable juices as well as sports drinks and beverage concentrates. They can enhance energy levels and the high-end manufacturing devices deliver it in a most sophisticated manner. Similarly, the vitamin water projects help in manufacturing vitamin water that performs a vital role in the body mechanism. It has all the major vitamins and helps to detoxify.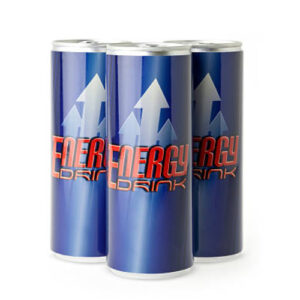 Solar-operated Water Treatment Plants– Solar-operated Water treatment plants have gained popularity in countries where the villages and towns have no electricity. They provide sustainability in the world water scarcity issue. A fully functional and streamlined plant can work wonders and such turnkey projects are a boon.