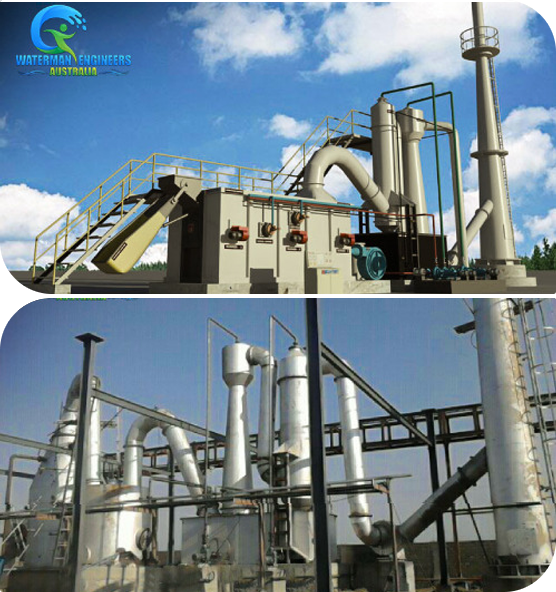 Solid/Liquid Waste Incinerators
Incineration is a Solid liquid waste management method that is most used in large-scale accumulation of waste and when treating bulky heterogeneous waste, it needed to be treated. It is also a process in which plastic waste is cast-off in energy technology like gasification, pyrolysis, etc. which turned waste into ash, fly ash, a mixture of toxic gases, heat, and wastewater. As one of the leading producers in the market we provide the most reliable Effluent treatment plants and top-notch technological solutions and equipment for waste incineration. It is a technology that destroys organic constituents in waste materials and is also known as controlled–flame combustion or calcinatmixture of toxic gases, heat, and wastewaterion. As Incineration system manufacturer, a solid-liquid incineration system is a technology that involves the burning of solid, liquid, and slimy material into residue products. The system is also supplemented with an air filter that cleans all the particles and gaseous materials before releasing them. The use of this system significantly decreases the mass and volume of the solid waste by more than 80%. Thus, reducing the overall amount of land and sea pollution. So, as exporters of Solid liquid waste management systems, we highly recommend them for efficient and effective waste management.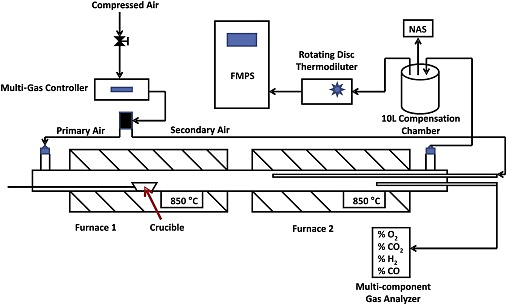 Advantages of Waste Incineration:
As evident from its name, waste incineration generates heat by utilizing the solid waste as a fuel, the resultant flue gases disperse its heat where its employed for several purposes one such example is steam generation. This technique serves as an alternative to physically disposing waste and creating mass landfills that take up great space, reducing massive spaces that could be used for other purposes, i.e., housing or plantation. The product separates the most lethal gases from flue gases that are created during the incineration method this is done to reduce the amount of air pollution that otherwise would've happened had this process not been done. Another advantage of incineration or Effluent recycling plants is that it reduces the need for transporting wastage to certain disposal sites thus, in turn, reducing the amount of transportation cost with it having the benefit of limiting the overall effect on air pollution. And, with all these advantages, Waterman Engineers Australia as one of the reputable suppliers of Waste Incinerator Systems, also ensures that all of these products have been quality-tested to ensure longer lifespans.
Efficacious waste disposal:
Incinerator comes with preference of a customer as they require a wet or dry air pollution control system in the form of cyclone separators. Several other systems like ceramic filters, fabric filter, electrostatic precipitators, and low-pressure wet scrubber have been offered to customers. Our core merit lies in manufacturing and designing all types of waste incinerators including industrial waste incinerators, medical waste incinerators, hazardous waste, animal waste, slaughterhouse waste, solid waste incinerators, and any other types of waste.
As Effluent treatment plant manufacturer, the Solid waste incinerators are used to convert solid waste into the flue gas, heat. Incineration is the most common alternative to landfills. The most dangerous gases are separated from the flue gas produced during the incineration process in solid waste incinerators. Looking at advantages of waste incinerator as it helps in efficient management of waste by burning up to 90% of total generated waste. Landfills, on the other hand, only allow organic waste to decompose. As Pharmaceutical effluent treatment plant manufacturer, the biggest difficulty with solid waste incineration is the discharge of hazardous chemicals. Modern incineration plants, on the other hand, use specific filters to catch these harmful gases and dioxin particles, allow us to reduce any or all negative environmental effects. So, as manufacturers of Waste Incinerator Systems, we keep these points in mind and offer product are well-known for their dependability, hassle-free operation, simple setup, and extended service lives.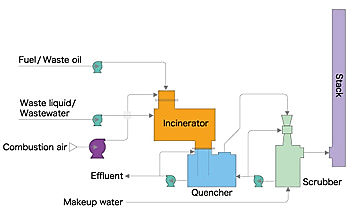 Liquid waste incinerators are used for disposing of aqueous and non-aqueous wastes that can be atomized later through a burner nozzle. Filtration of liquid wastes, sludges, or slurries containing large amounts of solids is required before they can be stored in nitrogen-pressurized feed tanks.
Applications of Solid/Liquid Waste Incinerators:
Medical Waste (expired drugs, infectious internal organs, bandages, injection syringes, drop bottles, paper, etc.
Domestic waste
Plastic waste (disposable)
Disease-causing animal waste (fur and hairs).
Other industrial waste
Reduction of noise pollution:
Solid waste incinerators produce lesser amount of atmospheric pollution than landfill. As in landfill, waste decay process caused enormous amount of air pollution and foul odor as well. Solid waste incinerator burned the waste in a controlled vicinity that prevent such major environmental issues. We as mining effluent treatment plant manufacturer are reducing the overall need for transportation of these wastages across areas thus doing our part in reducing noise pollution which is now becoming quite the massive scale problem. Since the process of incineration itself is quite a low pitch demand the amount of noise produced by the said process is meniscal at best.
Weather-resistant:
Working in different weather conditions without leakage is yet a huge benefit of this system. Solid waste incineration plants offer several benefits owing to the owing need of solid-liquid waste management. It's an excellent technique to dispose of any form of waste. As Bio medical waste incinerator system manufacturer, they are also suitable for industrial waste management because they deliver safe solutions and a variety of benefits.
Incinerator plants are simple to run and load, and they are designed to last a long time. Our equipment may even be able to generate power from waste, such as steam or electricity. That extra power can be used at the manufacturing plant for useful processes, resulting in cost savings for the factory.
Waste Incinerator Systems Frequently Asked Questions :
What is a Waste Incinerator Plant?
They are also popularly known as "waste to energy plants," in which the wastes are burned at high temperatures in the presence of high oxygen. The heat generated from the combustion of waste generates super steam in boilers, which drives turbo generators to produce electricity or power.
Where have waste incinerator systems been used?
Waste incinerators are used in industries such as pharmaceuticals, textiles, mining, food and beverages, pesticides, oil and gas, and hospitals to burn solid and liquid waste that cannot be treated and must be converted to ash after burning. The incinerators that are used to treat the waste from hospitals, clinics, and health care institutes are known as "bio-medical waste incinerators."
Are the waste Incinerator Systems weatherproof?
Yes, the waste incinerators are weather-resistant, and they work without any leakage in solid-liquid waste management.
Why choose the waste incinerator systems at Waterman Engineers Australia?
We are one of the reputed manufacturers of waste incinerator systems, and they are simple to run and load. We use the most sophisticated technology, and these machines are designed to last a long time. They are even capable of generating power from waste.
What types of waste are mostly incinerated?
The types of waste to which waste incinerator is extensively applied are municipal solid waste, hazardous waste, and medical waste.
What customization is available when you partner with Waterman Engineers Australia?
Clients have a preference for choosing options depending on their requirement for a wet or dry air pollution control system. There are other attributes available to customers in the form of ceramic filters, fabric filters, electrostatic precipitators, and low-pressure wet scrubbers.
Incinerator Flue Gas Emission Standards:
| | | | |
| --- | --- | --- | --- |
| Sr No. | Pollutant Name | Measuring Unit | Data |
| 1 | Carbon Monoxide | mg/m3 | 100 |
| 2 | Sulfur Dioxide | mg/m3 | 400 |
| 3 | Hydrogen Fluoride | mg/m3 | 9.0 |
| 4 | Hydrochloric Acid | mg/m3 | 100 |
| 5 | Nitrous Oxide | mg/m3 | 500 |
| 6 | The blackness of flue gas | Ringelmann class | I |
| 7 | Smoke & Dust | mg/m3 | 100 |