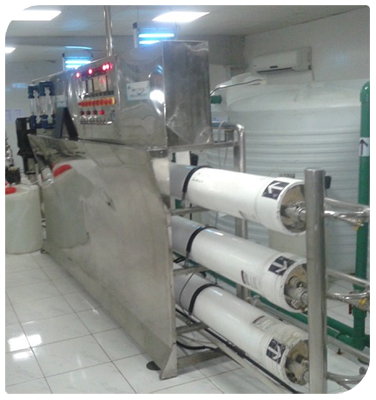 The demand for packaged filtered water is rising quickly as hygienic awareness among the populace rises. The mineral water is easily portable and has proven water purity. And so, numerous corporations are installing and using mineral water plants in response to this issue in order to acquire safe drinking water.
These mineral water plants for filtration purpose use multistage filters as well as other processes to get rid of soluble pollutants, non-ionic impurities, and biological impurities. Water that has been treated is safe to drink. Also, this mineral water plant guarantees that the water it provides is of the highest purity and quality available.
We at Waterman Engineers Australia provide packaged drinking water plants of the highest calibre as one of the most renowned suppliers and manufacturers. These mineral water plants are created using premium materials and undergo several tests to guarantee their perfection, and are made to efficiently fill, label, and package bottles used for mineral water while also meeting the needs and wants of a wide range of customers.
How does Mineral Water Plant work?
Water in nature is very "pure," and whatever source it comes from, it always contains impurities in solution or suspension. Water analysis is required to determine these impurities, and water treatment is required to remove and control these impurities by a Mineral Water Treatment Plant.
Also, due to the limited freshwater resources and increasing water use, governments have challenges in providing their inhabitants with potable water. To obtain drinking water as a result, several firms have built mineral water factories. Also, the demand for bottled water is rapidly increasing as people become more health conscious. Bottled water is convenient to transport and provides assurance of water quality.
A mineral water facility's operation is includes following stages. After being extracted from an external source, water is transported by pump to the holding tank. Coagulation agent is employed to remove the dissolved and dispersed hazardous substances that have collected in the water. Once pathogenic bacteria and germs have been eliminated using oxidants, water is then sterilised.
The following stage, filtering, produces effective purifying effects. Water that has been purified barely has any floating particulates. Water passes on activated carbon, which captures the majority of contaminants in the water, for further cleaning. This enhances the flavour of the water and aids in the elimination of smells. After cleaning, ion exchange is employed to soften the water.
We as manufacturers of mineral water plant have developed comprehensive, economically viable packages for plants for packaging mineral water based on our many years of experience in the water treatment field, ensuring that the capital outlay is minimized. As Mineral water plant suppliers, and exporters our packages are available in modules, which can be upgraded later as demand grows.
The major impurities of water can be classified into three main groups:
Non-ionic & undissolved physical impurities. [Turbidity, Odor, Color, etc.]
Ionic and dissolved impurities [Ca, Mg, Na, So4, Cl, iron, and other elements]
Microbiological impurities [ Bacteria, viruses, Pathogens, etc.]
| | |
| --- | --- |
| Minimum Order Quantity: | 1 Set |
| Mode of Service: | Offline |
| Industry Type: | ISI Mineral Water |
| Project Duration: | As Required |
| Type of Service Provider: | Company |
| Skills / Qualification Required: | According to project |
| Process: | Fully Automatic |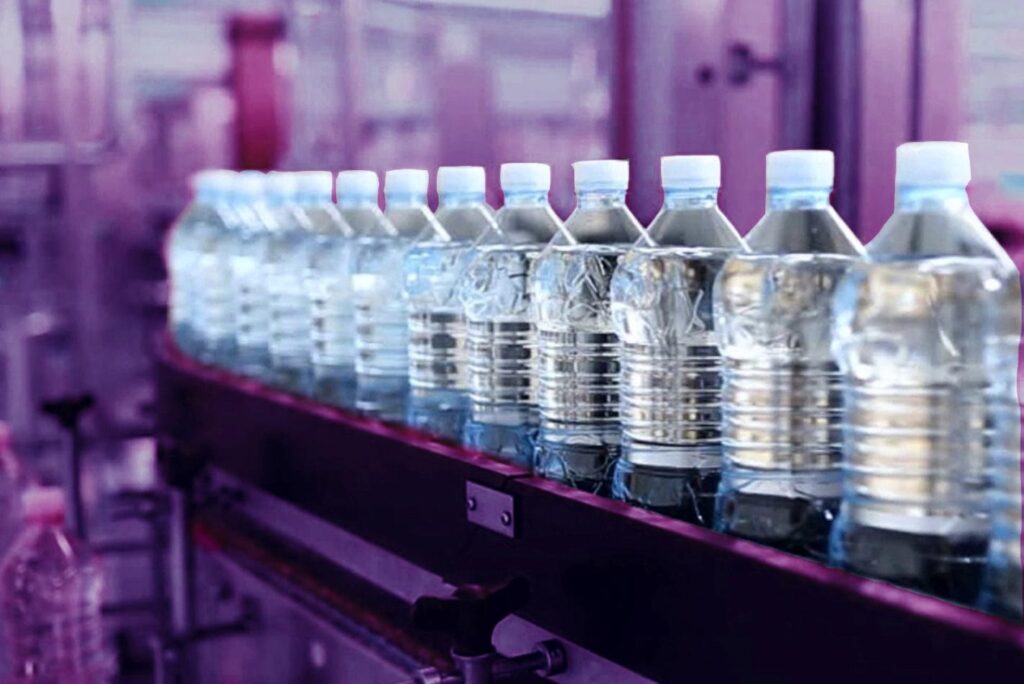 Mineral Water Plant may consist of:
Water Treatment Plant
Packaging Plant
Every time we take on a project involving mineral water, our company works extremely hard to match the objectives of every client. We offer every piece of machinery required for producing mineral water.
Water safety is guaranteed by the water treatment procedures. Various treatment methods (such as sedimentation, floatation, absorption on activated carbon, purification, etc.) must often be used throughout a number of stages in order to create drinking water. The amount and quality of available water, as well as its cost and logistics, all influence the decision to construct a treatment system to provide water that is fit for human use.
Systems for treating water should be able to filter out toxins and other pollutants from the water effectively. Our plants may raise the criteria for water quality and even prepare it for a specific use in an intended area.
Following the completion of the water treatment process, the cleaned and purified water is sent through a packaging facility where it is prepared for transport to fulfil the requirements of its clients.
We as suppliers and Packaged drinking water plant manufacturer are offering the best quality Mineral Water Plant to our customers. Some of the attractive features of the offered plants include ease of use, durability, low maintenance, reliable performance, and automatic as well as manual operation. As Drinking water treatment plant manufacturer, these packaging water plants aid in the purification and treatment of water, making it safe to drink. The quality management team has experts who check and evaluate these mineral water plants to guarantee their perfect functioning.
Features of Mineral Water Treatment & Packaging Plant by Manufacturers:
Less maintenance
Reliable performance
Automatic function
Mineral Water Treatment and Packaging Plant Design by Manufacturer:
As Mineral water plant manufacturer, this Turnkey Packaged Drinking Water Project is constructed in accordance with industry standards and guidelines, ensuring that its quality never deteriorates. Its superior functionality, capacity, strength, and service life are owed to the finest raw materials and modern machines applied in its making. It is also marked at the most cost-effective rate possible.
Packaged Drinking Water Plant Features:
User friendly
Commendable strength
Compact design
One roof solution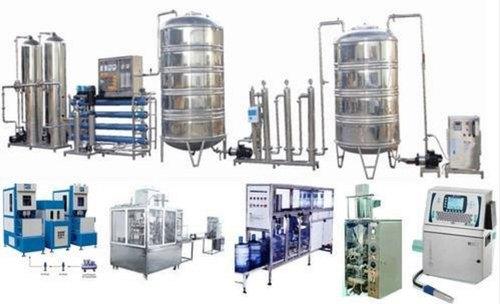 Advantages of Packaged Drinking Water Plant:
Price certainty: Unlike the traditional DBB approach, turnkey methods eliminate financial unknowns, allowing project owners to calculate return on investment (ROI) with greater accuracy, and there is less uncertainty about total project cost. The construction cost is unknown with traditional methods until the project is designed and bid out. If a separate company with little or no construction experience is hired to design and engineer the project, they may not be able to do so within the budget constraints. As a result, construction bids may come in significantly higher than expected.
Collaborative approach: The turnkey model is a cooperative method to gather designers and engineers of the same interests to work together as a team on a single stand. This removes the confrontational element of the DBB paradigm, which can be problematic at times.
Risk transference: Most of the risk-based projects and other responsibilities have been transferred to the contractor rather than the project owner because the contractor is in charge of the project's schedule, performance, and cost.
Reduced project management effort: Turnkey projects eliminate the need for the project owner to oversee and manage the entire project.
Quality control: To maintain uniformity across the design, fabrication, and construction teams, a contractor can establish quality standards from the start.
Mineral Water Plant Frequently Asked Questions :
Why are mineral water plants in demand everywhere?
There is an increased awareness of pure water all over the world and numerous corporations for the benefit of society and to acquire the safest drinking water with the necessary minerals and nutrients.
What is the difference between packaged drinking water and mineral water?
Packaged drinking water may be derived from any source of drinking water and go through various stages of filtration. Mineral water requires water from naturally occurring sources like spring water or mountain water and offers multiple health benefits to humans.
What are the factors to be considered while setting up a mineral water plant?
Available space
The appropriate machinery or mineral water plant is determined by the budget and the requirements.
Required License
Ascertaining the source of water
Why has Waterman Engineers Australia been a renowned name in the field of mineral water plants?
We have been a reputed manufacturer and supplier of mineral water plants for decades. We offer advanced technology coupled with industry best practices and total guidance and ease of use. Our machinery goes through stringent checks and we have qualified experts who guarantee the best functioning.
What are the steps or processes that a mineral water plant may consist of?
The mineral water plant consists of many water treatment procedures, like the
Water treatment Plant
Packaging Plant
It filters out toxins and pollutants and then packages them following Industry standards.