Pollution, Contamination, Environmental Impacts from Mining and Ore Processing Industry Effluent Waste
Waterman Engineers Australia
Introduction
Mine prospecting, ore processing, operations, and management may result in land deviations, as well as environment issues such as deforestation, soil pollution and variation, erosion, contamination of surrounding streams and wetlands, and an upsurge in noise and air pollution. The impact of unchecked mining contamination is evident. The pollutants released in mining process have major consequences. Extracting mining techniques like drilling and blasting; later loading and unloading, transporting, mine handling plants, even ore processing like crushing of ore all are the activities that cause environmental damage all across coal mine regions. In rivers and streams, mine residue, heavy metals, and acidic water are frequently found. According to the Environmental Protection Agency, mining has contaminated much more than 40% of Western Wetlands. Metal mines produced over 2 billion pounds of noxious chemicals in 2017. Seventy-eight mines and mining operations have been classified as federal Superfund sites by the US Environmental Protection Agency.
Environmental Impacts Due to Mining and Ore Processing
The metal mining sector emitted 2.8 billion pounds of toxic pollutants into water, air and land in 2001. Accounting for 45 percent of all contaminates emitted by any other industry.
Air Pollution
Mining activities, whether actively or passively, add to the challenge of air pollution. Particulate matter (PM), heavy metals, nitrogen dioxide (NO2), and sulphur dioxide (SO2) are the most common pollutants from mining and active mine explosions. In and near mining sites, these air pollutants degrade quality of the air, affecting the environment, vegetation, fauna and even human health. Mining activities, uncovered transportation, and crushing of thousands of tons of ore are considerably increasing the number of dust and other pollutants in the air. Furthermore, mine tailings, that might encompass delicately ground or even toxics, might become airborne and travel miles. Air pollution has a substantial influence on human health and wellbeing.
A case study showed that tailings at uranium mines on the Navajo Reservation in Arizona have led to local populations' health problems and led to respiratory disorders and even premature death.
It was discovered that the coal-loaded cars were usually left exposed during transporting. Even the trains that carry coal from of the source to the appropriate location are dangerous since the loads remain uncovered.
Increasing Temperatures
The temperature throughout Talcher stays around 42°C and 48°C during summertime, which is intolerable, and a mine fire adds to the harsh summer conditions. Mine fires are occurring often due to the release of large amounts of coal from the Bharatpur, Ananta and Lingaraj mines. Simultaneously, MCL officials' refusal to put out the fire has exacerbated the problem. The continual fire has increased the temperature in the atmosphere and is damaging the entire environment.
Water Contaminations
Pollutants released during mining contaminate fresh water sources that lead to water pollution which ultimately causes health impacts on humans, flora and fauna.  A case study showed that heavy metals and Acid mine drainage owing to mining ore processing have polluted more than 40% of river lengths in western watersheds. Acid mine drainage could be 20-300 times stronger acidic than acid rain, causing skin irritation and the death of fish and other aquatic species. Acid mine drainage also leaches hazardous elements through ore and trash rock, including such arsenic, lead, chromium, and cadmium creating significant water pollution.
Thousands of migratory birds have already been killed after landing at mine pit lakes in California and Nevada, subsequent to enormous fish kills with in the Sacramento River in California, Red River in New Mexico, and the Alamosa River in Colorado. Another potentially dangerous chemical that can end up in water systems is cyanide, which is frequently employed in modern gold mining.
In recent years, residents of New Mexico, Questa, Colorado, San Luis, and many other remote western villages, have had their drinking water wells damaged by mining. Due to various mining waste water contamination, inhabitants of Silver Valley, Idaho, and certain other rural regions have been forcibly displaced.
Ecosystem and Wildlife Degradation
Wildlife can also be relocated, and ecosystem could be harmed or destroyed, because mining.  Drinking tainted water from tailings ponds can kill birds and other species. Salmon, Trout, and other aquatic organisms can be killed by increased sedimentation or acidification. Mining can also promote coastal erosion, destroying vital gravel beds for fish spawning and harming habitat as well as other species that rely on clean, cold, oxygen-rich water. Heavy metal exposure can inhibit fish growth at quite low quantities. Fish feed macro-invertebrates that reside in stream silt and consume algae, which have greater metal content than surface water.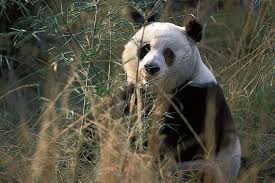 340 migratory geese were discovered dead in an outdated copper mine in Montana in 1995. The New Gold Mine in Montana spilled 40,000 litres of cyanide in 1995, killing together all fish in Golconda Creek. A spillage from the Summitville Field near Leadville destroyed fish habitat in a 15-mile section of Alamosa River in Colorado. Spills and drainage from the former Richmond Mine have devastated fish and vegetation across stretches of the Sacramento River, that supplies drinking water to 80,000 Redding people.
Lead Exposure
Lead can also be found in ore including other regularly mined metals like copper, silver, zinc and iron. As a result, there are numerous mining activities around the world that could possibly release lead into ecosystem. Till time, Blacksmith had discovered 36 sites whose lead pollution from mining poses a major health risk including over 1.2 million inhabitants, with its most affected populations being in South America and Africa. Lead toxins in mining waste and tailings due to ore processing really aren't usually properly kept or disposed of, and they can seep into the soil and surrounding water systems, posing a threat to water resources and eventually agriculture. Reduced IQ, neurological damage, anaemia, soreness and discomfort in bones and muscles, physical growth deficiencies, nerve diseases, memory loss, retardation, kidney disorders, headaches and weariness are all indications of lead poisoning. Prolonged exposure to high levels of lead can cause serious health problems such as seizures, coma, stupor, and death. Lead poisoning causes permanent developmental and cognitive issues in children, with even modest quantities of lead poisoning causing lifetime developmental and cognitive impairments. Lead poisoning during pregnancy might result in birth abnormalities.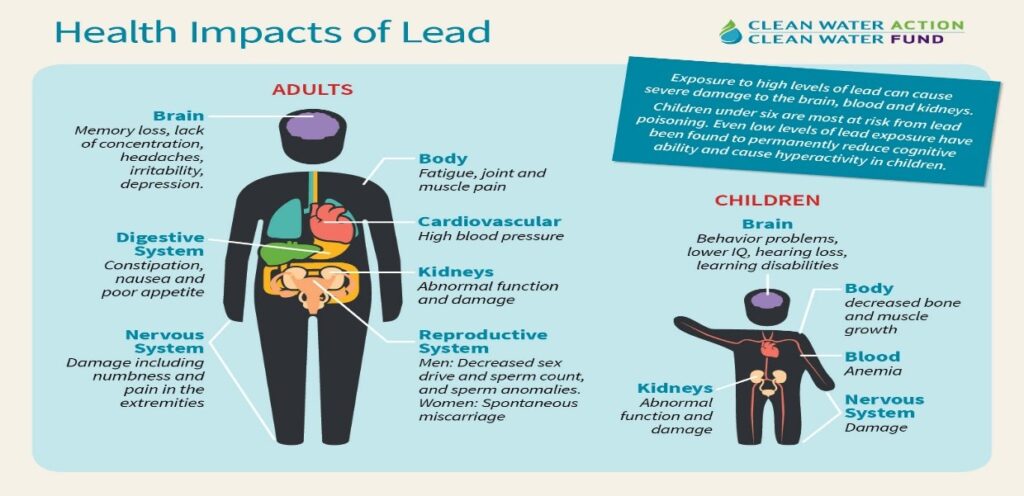 Frequently Asked Questions
1) What are the major environmental impacts of the mining process?
Land use may change as a result of mine exploration, building, operation, and maintenance, which may also have detrimental effects on the environment, such as deforestation, erosion, contamination of nearby streams and wetlands, changing of soil profiles, increased noise levels, and dust.
2) How does Ore processing affect the environment?
The consequences can include soil erosion, sinkholes, biodiversity loss, and contamination of surface, ground, and freshwater resources by chemicals released during mining operations. Carbon emissions from these activities also have an impact on the atmosphere, which in turn affects biodiversity and human health.
3) What is the major environmental concern about processing ores?
The main reasons for environmental concerns about metal mining are operations and waste products related to metal extraction and processing. Physical changes to the landscape are a concern. Water and soil contamination
4) What types of toxic wastes are produced from mining activities?
Mineral Processing Wastes Covered by the Mining Waste Exclusion
Slag from primary copper processing.
Slag from primary lead processing.
Red and brown muds from bauxite refining.
Phosphogypsum from phosphoric acid production.
Slag from elemental phosphorous production.
Gasifier ash from coal gasification.
5) What pollutants does mining release?
The mining industry is accountable for some of the biggest environmental emissions of heavy metals. Along with tons of waste tailings, slag, and acid drainage, it also produces other air pollutants like sulphur dioxide and nitrogen oxides
6) How does mining impact the environment it has a positive impact?
Some examples of how mining has a good impact on the area of land that is mined are the ability to reach new areas, the extraction of water as a mining byproduct, tourist attractions, and reduced global warming.