Induced gas floatation- Treatment of Petrochemical & Refinery Wastewater
Waterman Engineers Australia
Induced Gas Flotation (IGF) Overview:
Induced gas flotation (IGF) cleanses water by eliminating suspended particles such as oils and sediments. suspended matter is removed by induced gas floatation by injecting gas bubbles into the wastewater. This is done in a flotation tank or basin. The suspended matter begins to float as the small bubbles adhere to it, this makes it easy to remove them by a skimming device. This method is most commonly used to treat wastewater effluents from petrochemical plants, oil refineries, chemical plants, natural gas processing plants and other industries releasing similar wastewater effluents.
In oil industry the induced gas floatation units do not use air as medium for flotation due to risk of explosion. Therefore, instead of air, nitrogen gas is used in induced gas flotation units for such industries to create bubbles.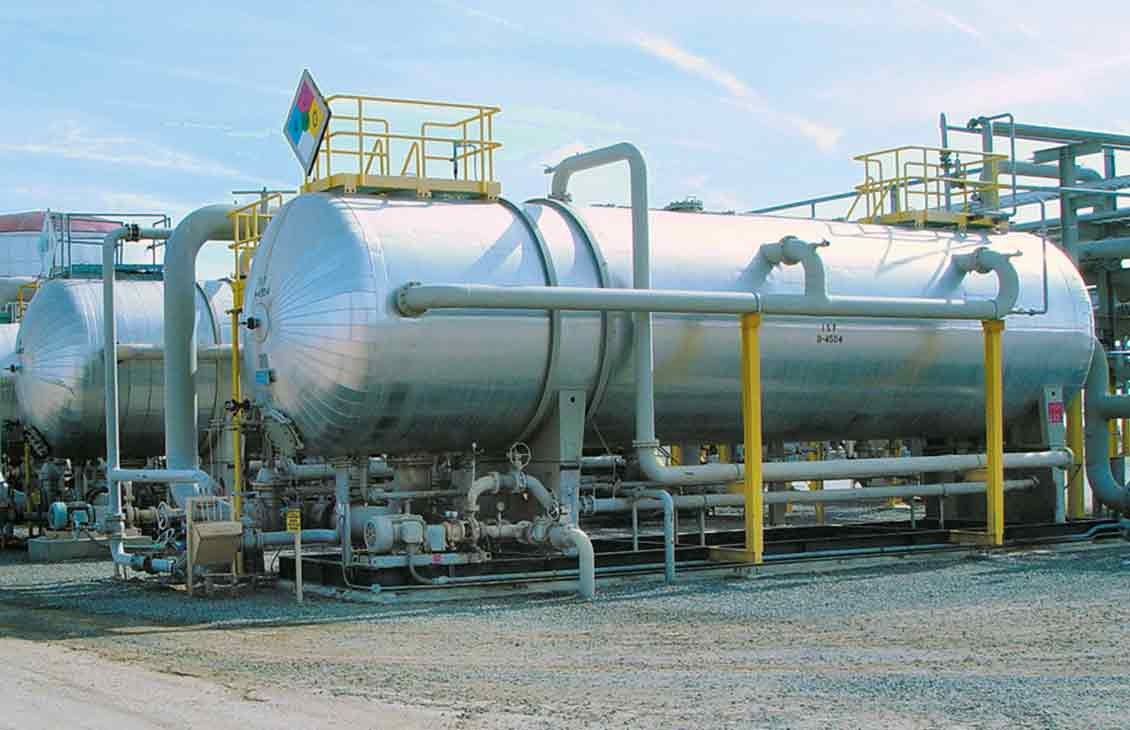 Operating principle:
Induces gas flotation units are hydraulically operated that ensures complete process containment and also efficiently recovers oil from water streams. Induced gas flotation units create gas bubbles that are dispersed through the incoming stream and help in the separation and recovery of oils and fine solid particles present in the water stream. The oil and solid articles float to the surface by adhering to the gas bubbles from where they are removed by skimming device. A side stream of clean water from the induced gas flotation vessel is recirculated and pumped back through an eductor, this process disperses the gas bubbles into to incoming water stream. The small gas bubbles efficiently recover oil droplets present in the water stream due to:
Bubble/oil attachment high probability.
Concentrating of bubble is high.
It has a large surface area/volume ratio of bubbles.
Rise velocity of bubble is low and have less turbulence.
With low gas consumption, large volume of gas and solids can be removed.
Induced gad flotation unit has a recirculation system that incorporates a recirculating loop and results in a side stream of water that is taken from the induced gas flotation vessel outlet and then pumped through educator. A gad rich fluid stream of bubbles created by the edcutor is then fed into then induced gas flotation unit and is dispersed through water. Oil removal in induced gas flotation unit can be assisted by acting flocculant or flotation chemicals.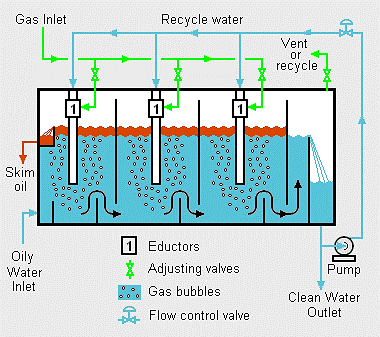 Working:
A hydraulic base technology known as the eductor generators fine bubble dispersion. In some systems, pressure drops taken in the production system by off gassing can produce fine bubble dispersion that is sufficient for flotation. It is important that fine bubble dispersion and produced water are mixed they the fine bubble dispersion is not already formed in the produced water directly. In some units, counter current flow is used in which raw water enters the vessel from the top and at the bottom of the vessel fine bubble dispersion is added. While using this method care should be taken to avoid short circuit of produced water as the fine bubble dispersion can form a less dense column of bulk fluid. This short circuiting of the produced water is called bubble swarming.
Time is required for the bubbles and droplets to engage. Smaller bubbles can be readily engaged with the oil droplets. If the time provided for the engagement is insufficient then even the fineness of bubbles provides limited benefit. Moreover, the efficiency of the unit is also decreased if the shirt circuit is occurring to a significant extent. In some induced gas flotation units, gravitational settling like light centrifugal force can be used to separate the two streams. During the process it is important to remember the tenuous bond that is between the droplet and the bubble. The bubble droplet pairs should be protected by avoiding accelerations and decelerations. Significant water volumes can be carried over the launder by froth skimmers. Significant volume can be added to water carryover from any sloshing occurring due to vessel motion. All bubbles should be considered to be contaminated by oil therefore it is important to minimize the bubble entrainment with the oil lean produced water stream that is exiting flotation unit.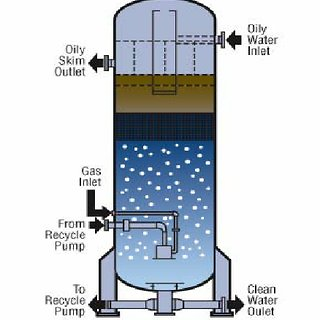 Sub types:
Induced gas flotation process has two sub types:
Induced gas flotation of the hydraulic kind
Induced gas flotation of the mechanical type
Hydraulic Induced Gas Flotation:
This system consists of a cylindrical vessel that is partitioned into several compartments:
Floating
Degassing
Optional skim storage compartments
Recirculation pump
Piping
Liquid level control system
Hydraulic Induced Gas Flotation Working Principle:
In this system a high velocity stream of recycled clarified water enters the vessel that contain effluent water that enter from the eductor nozzles present at the bottom of the vessel. Recirculation flow of air or gas from the vessel freeboard into the produced water occurs due to this. Small bubbles are uniformly distributed through the cell vessel due to unique arrangement of eductor. The contaminants are lifted by the bubbles to the liquid surface and a froth layer is formed that is then easily skimmed by a simple trough from the liquid surface. Recycling of gas and small volume of recycled water occurs from the degassing chamber into treatment cells.
Mechanical Induced Gas Floatation:
In this unit waste water flows horizontally. The unit has four or five chambers or cells. The first four cells are aerated whereas the last one is not. The gas bubbles introduced into the unit carries the oil and solid particles to the liquid layer and forms a froth that can be easily removed by a skimmer. The last cell facilitates the removal of any remaining oil and gas from the water.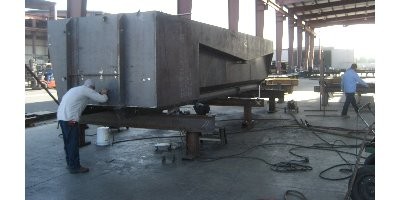 Advantages of Hydraulic Induced Gas Flotation:
It requires either a small amount or no chemical.
Requires low operation and maintenance manpower.
Has no internal moving [parts that reduces the time for maintenance.
Gas high efficiency of oil removal
Has minimal impact on environment
There is no fugitive gas emission
Induced Gas Floatation Frequently Asked Questions
1) How does flotation work in wastewater treatment?
Flotation is referred to be a separation process since gas bubbles are used as the transport medium. Because it is hydrophobic or because it has been made to be so, dispersed particulate matter clings to the bubbles and moves against gravity toward the surface of the aqueous solution.
2) How is wastewater treated with Induced gas floatation?
By removing suspended debris like oil or particles, induced gas flotation, or IGF, is a water treatment method that clarifies wastewaters (or other waterways). Gas bubbles are introduced into the water or wastewater in a flotation tank or basin to remove the material.
3) What is the main advantage of using flotation over sedimentation?
The primary benefit of this method is that it generates cleaner material than the sedimentation method. The walls of eggs and cysts frequently collapse during most flotation techniques, making identification difficult.
4) What does DAF stand for in wastewater treatment?
Dissolved air flotation (DAF) is a physical/chemical method that has been successfully used to treat a variety of industrial, municipal, and process wastewater streams.
5) What are the advantages of DAF?
DAF contributions are eligible for highly favourable tax treatment as a gift to a public charity. Donors to DAFs are eligible for a federal income tax charitable deduction of up to 60% of their adjusted gross income for cash gifts and up to 30% for gifts of appreciated stock or other assets. Additionally, most DAF assets can grow tax-free.