The Water Cycle: Importance of Water for Ecosystem
Waterman Engineers Australia
Water is a life-giver—indeed, it is a life maker. It is the foundation of our understanding of how life works. It is also the foundation of how we interpret our own lives. Water is the only one of the four (or five) essential building components of life that have a visible cycle, which we call the hydrologic cycle. There is no visible cycle of fire, earth, or air. Water is a continual reminder that life is cyclical.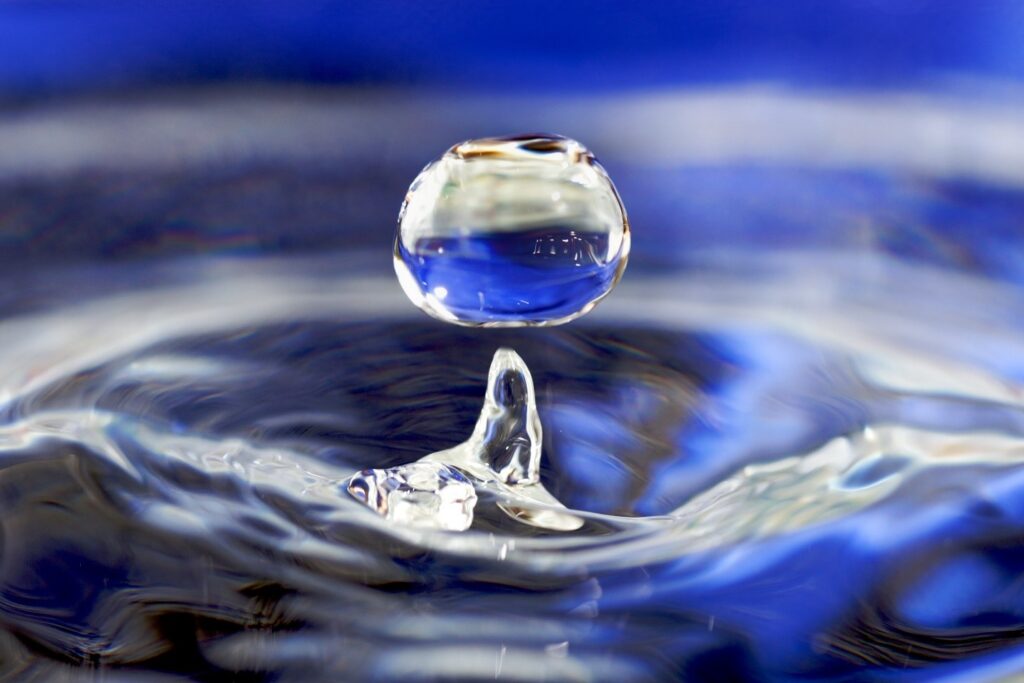 Figure 1 Source: José Manuel Suárez
We recognize how necessary water is to human existence, and we also know how important it is to the ecosystem. But what about the planet as a whole? How vital is water to the earth's natural balance? What function does it play, and what would happen if we lost it or it ceased to exist? We can already see how life might alter in places where it rarely rains. And we can calculate the influence of water on life based on each particular attribute of water.
Now imagine what our earth would look like if we didn't have water on earth.
Without water and nothing growing on it, the soil would be lifeless, dead, and crumble into dust, sand, clay, or rock. Consider the air without water. The sun's heating energy is absorbed by clouds, which function as a screen. Without them, the sun would shower down mercilessly. Dry air would suck away any moisture it could find, wherever it could find it, and any living being's nostrils and soft tissues would suffer from extreme dryness.
Water has an impact on all aspects of life, whether directly or indirectly. Without it, there would be no land flora, no oxygen for creatures to breathe, and the earth would look quite different than it does now. Water is essential for keeping people's bodies and the environment healthy, and it should be respected and preserved as the valuable resource that it is.
Impact of Water on Ecosystem
Plants should be praised for creating breathing air and for what they can accomplish with water. Plants can turn water molecules into oxygen via a series of biological processes. Decomposition, in which soil microorganisms use oxygen and return dead organic matter to the environment as carbon dioxide, nearly totally counteracts this process on land. However, algae in the water create oxygen, and when they die and descend to the ocean floor, their biomass is not destroyed by an oxygen-consuming process. This burial of ocean algae is supposed to have resulted in the first oxygenation of our atmosphere.
Farmers in the United States are responsible for producing enough food to feed our growing population. All of these commonplace products are directly dependent on the amount of water they receive. Water is crucial for photosynthesis, which creates breathing oxygen while also providing plants with the vigour needed to maintain their weight. When there is insufficient water, the plants grow stressed and finally die. If there is too much water, the plants will drown in the soil.
Water vapor is critical to the weather and environment. There would be no clouds, rain, or snow without it because all of these require water vapor to create. All of the water vapor that evaporate from the Ground atmosphere eventually condenses into rain or snow — and returns to the atmosphere.
Just as people require clean drinking water to stay healthy, fish and other aquatic species require clean water to live.
Water sustainability and conservation are becoming increasingly crucial as a result of the dependency on the water to meet so many fundamental requirements. The Geological Survey monitors streams, lakes, rivers, and groundwater on a continual basis to provide the best quality drinking water for public health, reduce environmental degradation, and increase waste-water treatment efficiency.
What is the Water-Safety Option?
Water is essence of life and the most abundant material on Earth, it is also one of the most concerning issues we see today.
Australia is the world's driest populated continent, with the lowest rainfall and runoff. The majority of water in Australia is utilized in agriculture, which reduces environmental flows. You may contribute to the solution by examining your water consumption and investigating various water-safety options.
So, in order to make a difference in the environment, we must start at home by eliminating water waste and keeping proper hygiene.
As a result, before any other usage, clean water must be accessible for all users – drinking, residential, and office. Dams are man-made structures that hold water and help to irrigate the surrounding land. They also manage river flow and supply power. Furthermore, understanding the water cycle assists in the development of appropriate infrastructure that supports and maintains healthy ecosystems.
Thus, basic habits such as minimizing water waste and maintaining excellent hygiene standards, along with our awareness of nature's resources, can eventually lead to the sustainable protection of freshwater sources, allowing all species to thrive!
The Future
The United Nations World Water Development Study (UN WWDR) is an annual and thematic report that focuses on different strategic water challenges each year and attempts to empower decision-makers with the tools they need to execute sustainable water resource management. It also covers regional issues, hotspots, examples, and anecdotes, making the study applicable to a wide variety of readers at various levels and geographical places.
The WWDR 2022 intends to draw global attention to groundwater, a vital natural resource that is sometimes misunderstood, underestimated, or even disregarded. Attention is needed to catalyze the most effective use of the enormous opportunities provided by groundwater to human societies for gaining social, economic, and environmental benefits, including groundwater's potential contributions to climate change adaptation and achieving the Sustainable Development Goals (SDGs).
Water Cycle Frequently Asked Questions
1) What is the most important part of the water cycle?
Given that its heat enables water to undergo phase changes, the sun might be seen as the most crucial component of the water cycle. Water can, as we all know, change states at any time, going from a liquid to a solid to a vapour. However, not all water originates from a single source, like rain, and it does not remain as rain for life.
2) What are the important processes in water cycle?
The water cycle is composed mostly of four processes: evaporation, convection, precipitation, and collection. When water in rivers, lakes, or the ocean is heated by the sun and turned into vapour or steam, this process is known as evaporation. The river, lake, or ocean releases water vapour or steam into the atmosphere.
3) What are the five importance of water cycle?
The five key stages of the water cycle-evaporation, transpiration, condensation, precipitation, and runoff-are the most crucial.
4) How is water related to ecosystems?
Healthy ecosystems are essential for life on Earth. The global water cycle depends on freshwater ecosystems, which provide, purify, and safeguard freshwater supplies. Examples of these ecosystems include wetlands, rivers, mangroves, and aquifers.
5) Why is water important, reasons?
Healthy ecosystems are essential for life on Earth. The global water cycle depends on freshwater ecosystems, which provide, purify, and safeguard freshwater supplies. Examples of these ecosystems include wetlands, rivers, mangroves, and aquifers.